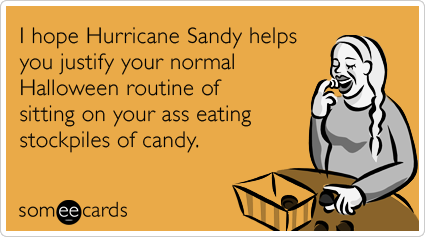 "I hope Hurricane Sandy helps you justify your normal Halloween routine of sitting on your ass eating stockpiles of candy."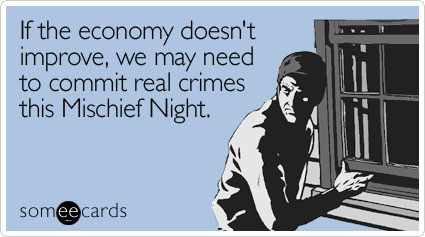 "If the economy doesn't improve, we may need to commit real crimes this Mischief Night."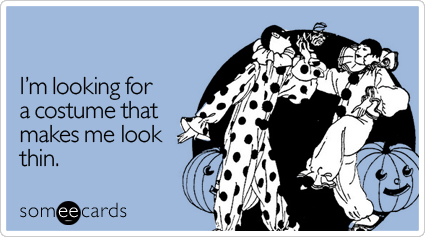 "I'm looking for a costume that makes me look thin."
"You strike me as one of those people who hands out fruit on Halloween."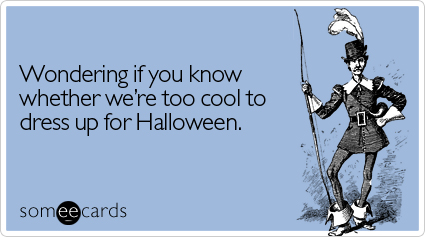 "Wondering if you know whether we're too cool to dress up for Halloween."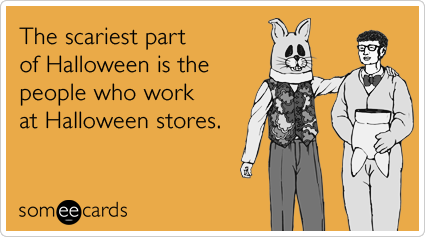 "The scariest part of Halloween is the people who work at Halloween stores."
source:

http://www.someecards.com
Happy Halloween! Hope that you get more treats than tricks.
Someecards.com
is great site for free, funny ecards for any occasion under the sun. from important to utterly pointless. Send a greeting for birthdays, flirting, friendship, workplace themed, holidays, and more. You can also create your own greeting by selecting a background color and picture then adding your own text. You can send an ecard to anyone. Come back and share your favorite ecards with me.